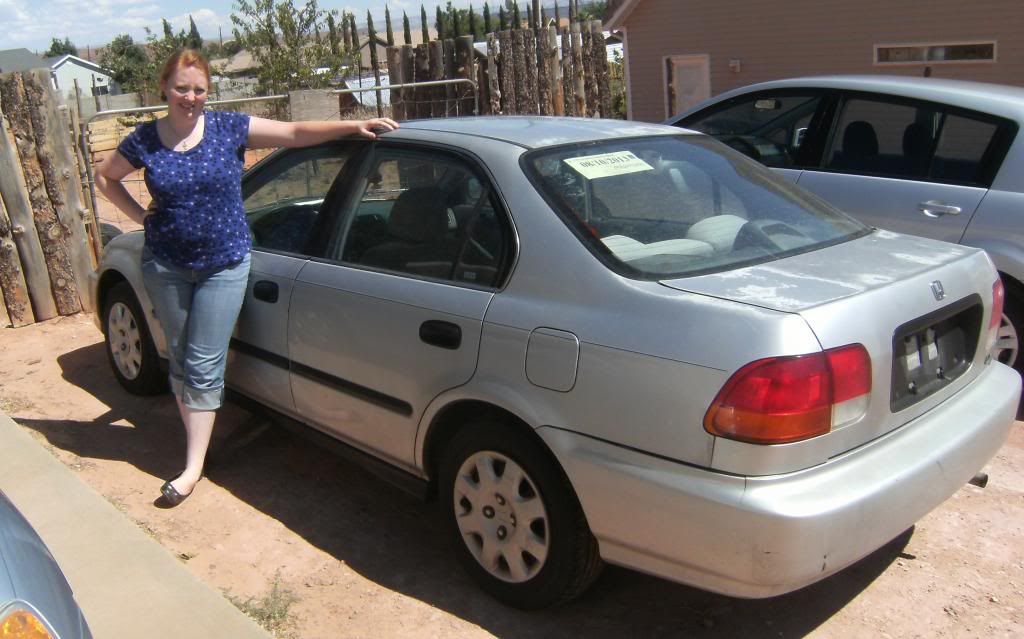 It all began February 2006. I bought a Silver 1998 Honda Civic from my cousin. I was a senior in high school and ready to become an independent adult, I know, I was young and naive.
This lovely lady helped me get through the rest of high school, three years at Dixie State, three years at Southern Utah University, and a year in the city.
Sadly a few weeks ago my dear, sweet Amelia was stolen for the second time.
First let me go back to May. I woke up one day in May to find my car missing. Luckily my car was found a few hours later a few blocks away from my condo. That time around a few things were stolen, thank goodness I didn't have anything really valuable in my car, except for my voice recorder.
After that experience I should have learned and bought a steering wheel club, but alas I thought I would be safe.
In the middle of July I took a trip to Chicago to visit my sister. I was gone for four days and when I came back I noticed that my car was missing. I was much calmer about it this time around, but I was also resigned this time. The longer the car is missing the less chance of getting it back in one piece. Well a week after I had reported my car stolen, I was actually taking a nap when my phone woke me up and it was the police calling to say that they found my car. They said that it wasn't driveable, which led me to automatically assume that my dear Amelia was dead. My awesome roommate Allison drove me to my car.
Amelia's windshield was shattered and everything loose was stolen from inside, as well as my license plates. The only things left were a pair of snow gloves and my ice scraper. I had her towed, and after my insurance looked at it they said she was still running just fine. At which point I got the windshield fixed and had decided that I was going to keep Amelia, at least until I could afford to get a new car. The next day my brother Flint called me and asked me if he could buy my car. After some discussion with a few different people and a night of thinking, I decided to sale her to my brother.
This weekend I drove Amelia for the last time. I drove her and we had our last road trip together.
My dearest Amelia, I will miss all of our time together, and all of our deep conversations. I came up with a lot of story ideas on our drives together, and we cried a lot together. The last seven and a half years were amazing and difficult, but you helped me get through.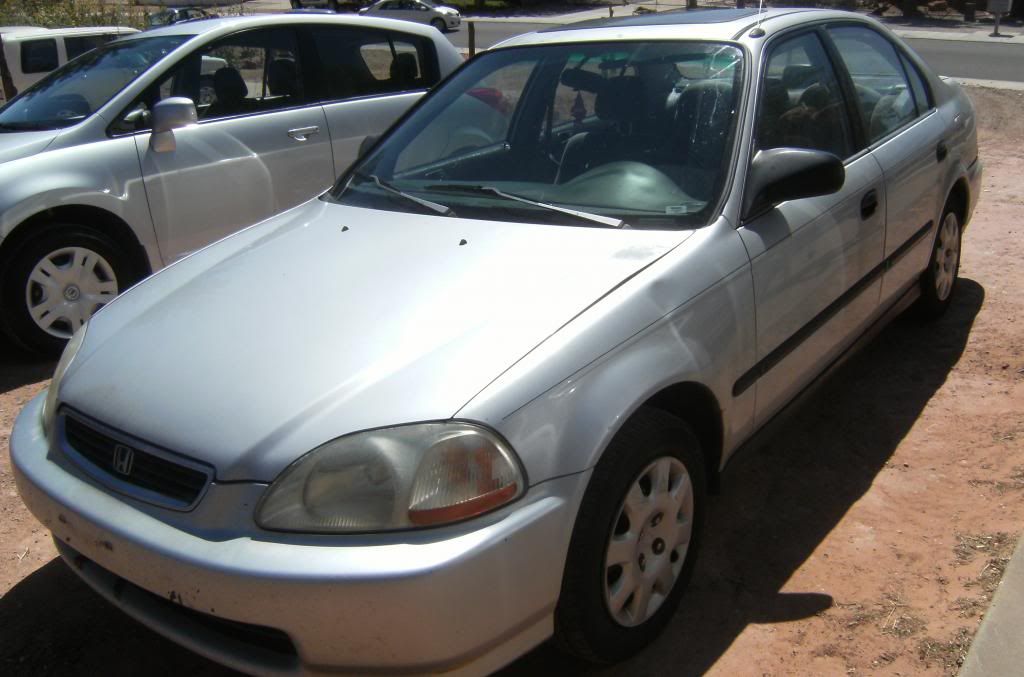 This last weekend after I dropped off my car, I went and bought me a new car. I got me a 2011 silver Nissan Versa hatchback. She is so cute!!! My sister Libby calls it a Hobbit Mobile, which is why I have named her Elanor. Because I'm a nerd, I named her after Samwise Gamgee and Rosie Cotton's daughter Elanor from Lord of the Rings.
Everyone meet my new friend Elanor.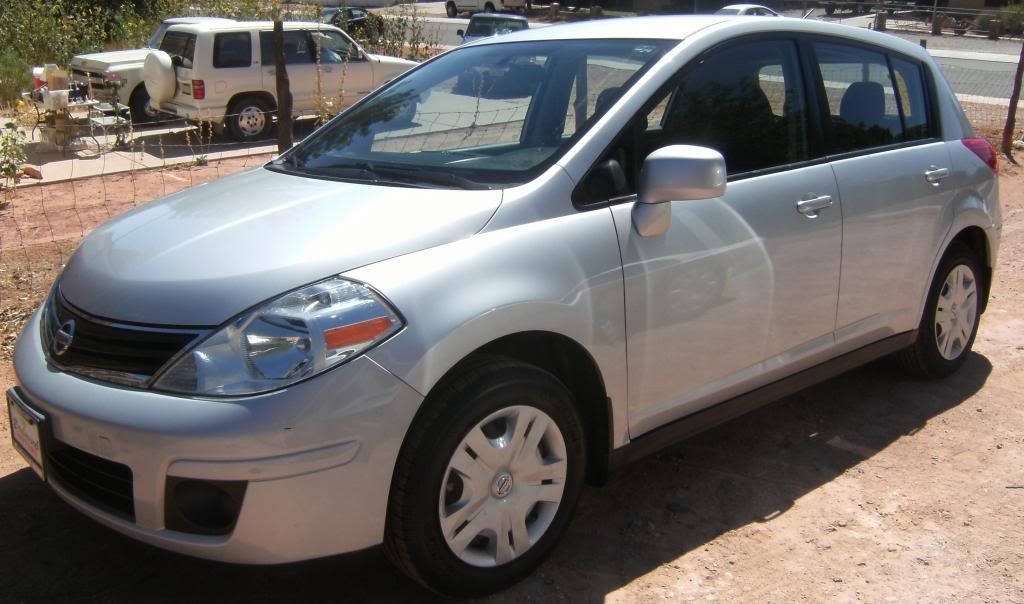 Farewell Amelia, I hope Flint treats you well. I will never forget you!!!