Today I went to the Scottish Festival at Thanksgiving Point. It was a ton of fun and I may have gotten a little bit sunburnt on my neck and arms, but it was so worth it.
I went with my friend Tricia and we met up with my cousins. I also ran into my friend Shelby, who is actually the person who told me about the Scottish Festival. We got to wander through the booths and see lots of men in kilts. Plus we got to hear a lot of beautiful bagpipes being played all throughout the day.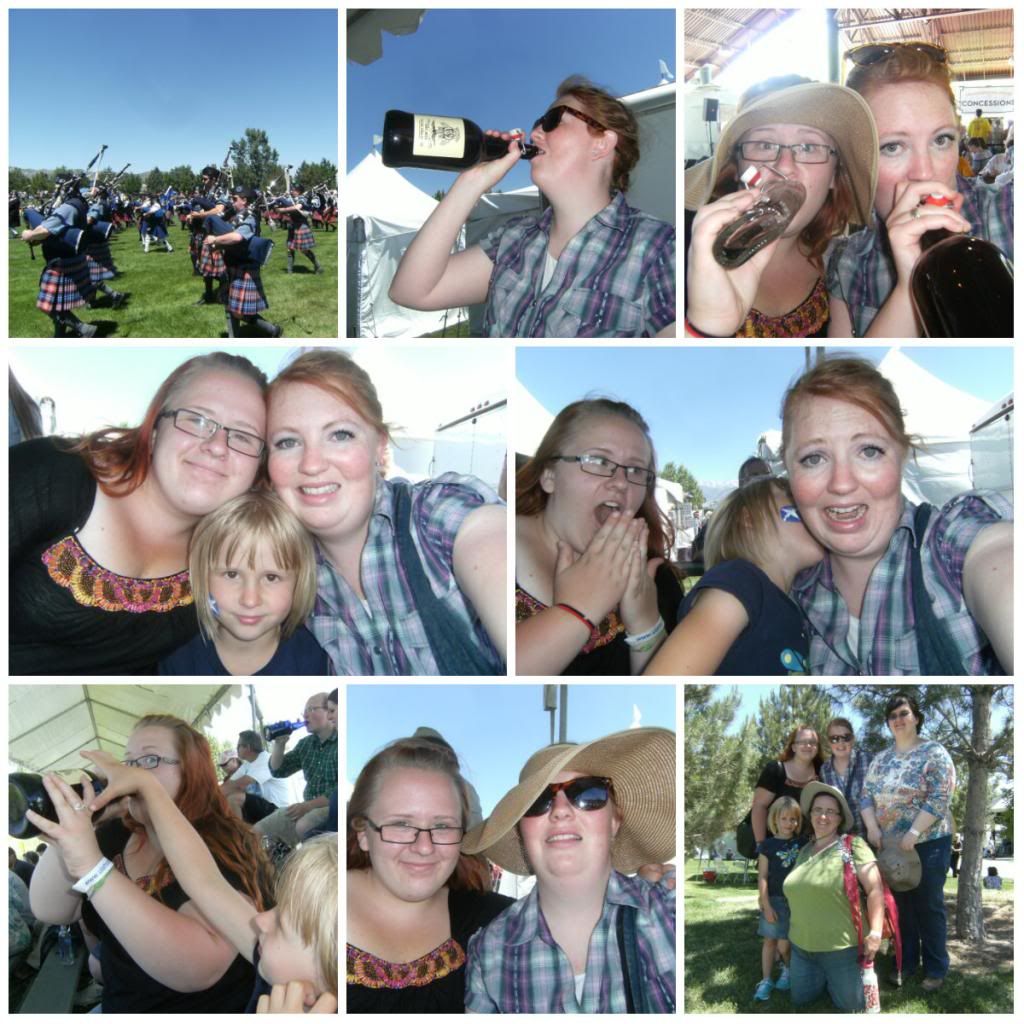 Yes Sam is biting me, but it's only because she is missing her four front teeth, so she looks like a little vampire.
We spent most of the day together. Amazingly enough I made it out of there with only a giant bottle of root beer and a bunch of Shortbread cookies.
I hope you enjoy this video. It's a little long but you need to at least watch the last minute of it because that's the funny part. It's me doing the Caber Toss, a Highland sport. Go ahead and laugh, I did.