The semester is pretty much over, I only have my play writing portfolio due on Tuesday which I'm pretty much done with, so I thought I would do something fun to get ready for the Christmas Holidays. I'm going to put the questions first and the answers at the bottom. I want you to try answering as many questions as you can without cheating and let me know how you did. Have fun and good luck!
Questions:
1. Who was dreaming of a White Christmas?
2. What movie combines the holidays of Halloween and Christmas?
3. What does Ralphie want for Christmas?
4. How many ghosts visit Ebeneezer Scrooge in A Christmas Carol, and who are they?
5. What do you do under the Mistletoe?
6. What Christmas movie stars Sam Elliot?
7. What ocean is Christmas Island located in?
8. What year was December 25th declared Christmas?
9. Where is the town of the North Pole located?
10. What movie does Judy Garland sing "Have Yourself a Merry Little Christmas"?
11. What is the angel's name in "It's a Wonderful Life"?
12. Who wrote the poem "Twas the Night Before Christmas"?
13. What Christmas Carol was originally written in German by Josef Mohr and Franz Gruber?
14. What classic Christmas comedy was filmed in 1989 and is an installment of several movies involving the Griswold Family?
15. What city does Miracle on 34th Street take place?
16. What do the Christmas colors Red and Green symbolize?
17. If you got all of the gifts from the song "The Twelve Days of Christmas" how many gifts would that be?
18. After Red and Green what are the next most popular Christmas colors?
19. What LDS Christmas movie does Jimmy Stewart appear in?
20. What Christmas movie does this quote come from: "An why is the carpet all wet, Todd?" "I don't know, Margo"?
21. What was holly originally used for?
22. What is my (Jessie) favorite Hallmark Christmas movie? (It's about a soldier who gets a Christmas card from a woman, who sends Christmas cards to soldiers every year, and falls in love with the girl.)
23. Was Rudolph the Red-nosed Reindeer originally a song or a story?
24. What item was considered "frag-il-e" in A Christmas Story?
25. Who is credited for creating the first Nativity Scene?
Answers:
1. Bing Crosby.
2. The Nightmare Before Christmas.
3. A Red Rider BB Gun.
4. Four: Marley, the ghosts of Christmas Past, Present, and Future.
5. Kiss
6. Prancer
7. Indian Ocean
8. 354 A.D.
9. Alaska, Approximately 20 miles southeast of Fairbanks, Alaska. (I've been there)
10. Meet Me in St. Louis
11. Clarence
13. Silent Night, also known as
Stille Nacht, heilige Nacht.
14. Christmas Vacation
15. New York
16. Red symbolizes the blood of Christ and Green represents eternal life.
17. 364, one for each day of the year except for Christmas.
18. Gold and Silver.
19. Mr. Krueger's Christmas
20. Christmas Vacation
21. Holly was used to protect the home from witches and spirits.
22. The Christmas Card. (Such a great movie).
23. Story 1939, Song 1949.
24. A leg Lamp.
25. St. Francis of Assisi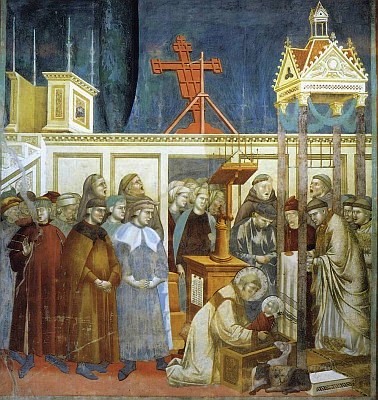 I hope that you all enjoyed this little Christmas quiz. I'd like to know how everyone did and I hope that you were able to get a lot of the questions or at least learn something new about Christmas. If you have any Christmas Trivia that you would like to share I'd love to learn more about Christmas, and please let me know how you did. And of course I'd like to wish you all a